TROUBLESHOOTING TOOLS
Our virtual troubleshooting service is available through internet access, emails, cloud files, and phone contact and include product and process consulting, personnel training, defect troubleshooting, and optimizing the plastic injection molding process.


Simply use the CONTACT US form to start the FREE initial discussion of your needs. We'll let you decide if we can help.

We would appreciate the opportunity to assist you.

Please use the CONTACT US tab above to access form.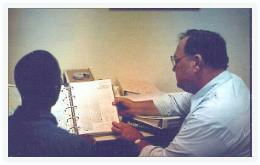 Our Troubleshooting Guide For Injection Molders contains 200 pages and covers 24 of the most common defects and addresses the likely causes and solutions. Includes splay, blush, voids, warp, short shots, cracks, black marks, streaks, and a variety of other common
defects. Includes a full color, 4 page centerfold showing typical examples of all defects covered in the text.

The Troubleshooting Guide was written by expert and Certified Troubleshooter Douglas M. Bryce and includes other detailed information for troubleshooting such as proper venting practices, the role of the operator, understanding materials, and recommended melt and mold temperatures for trouble-free molding.

Also includes a glossary of common terms used in the plastic injection molding industry.

NOTE:This publication is available as a hard cover book ($19.95 with FREE shipping), a PDF eBook ($8.95 download), a Kindle eBook $9.95 download) and an Instructed Training CD ($21.95 with FREE shipping). Make your choice during the purchase.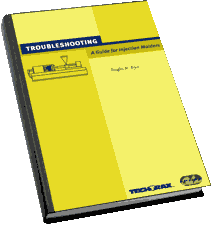 2 - Troubleshooting Guide

Our Defect Analysis Training Program is an interactive PDF eBook version of our CD program, and is an inexpensive entry-level training tool that provides basic knowledge and information concerning the basic identification of plastic injection molded product defects. This seminar covers it all, from describing the 23 most common defects, showing full color graphic examples of them, describing the 2 most common causes of each of the 23 defects, using videos, graphics, photos, and sketches to present the detailed information, and includes a glossary of terms.

Narrated by Douglas M. Bryce

Now it's easy to get the message by simply viewing this eBook. There are videos, graphics, drawings and explanations of the 23 most common defects including Black Specks, Flash, Non-Fill, and 20 others. In 30 minutes the student will have a greater understanding of injection molding defects and what causes them.

Self-Interactive.

This publication is available only as a PDF eBook ($24.95).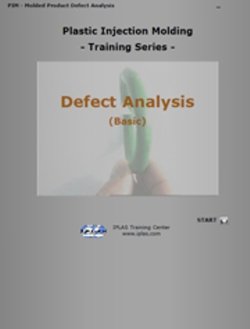 3 - Defect Analysis Training Program








Cycle Time Costs
We tend to overlook the need for improving profitable jobs.
Even profitable products should be analyzed for cycle time improvements.
In a 24 hour facility, saving just 1 second per cycle can result in a bottom-line increase to profits of $10,000 annually.
Waterline Scale
Removing scale from mold and chiller waterlines is essential to improving cooling performance.
A buildup of just 0.015" in a 1/2" line can result in a cooling loss of 40%.
Are You Benchmarking?
Be wary. Your competition is not going to provide you with any accurate information.
Instead, you should consider benchmarking your own facility.
Record all of your existing conditions of interest. Then do everything you can to improve them.